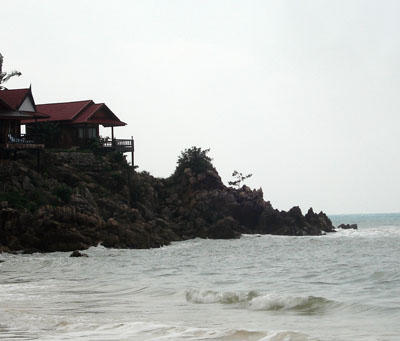 Activity on the island seems to be a little busier, as more backpackers and travelers are coming ashore in preparation for tomorrow night's full moon party at Haad Rin Beach. As we drove into town yesterday there were many more motorbikes and tourists out on the street – a little different from the feeling we had a week ago being the only ones on the island.
Our bungalow perched on the rocks overlooking the beach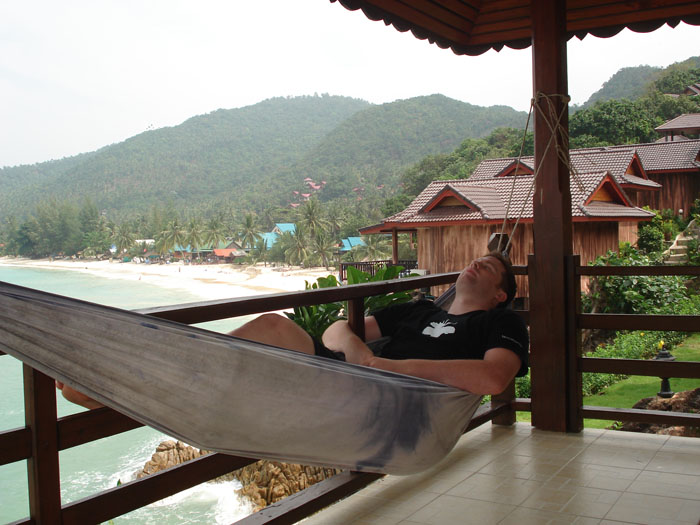 Chris finds some time for a snooze in the hammock
The food continues to be really, really good. Our favourites continue to be the Pad Thai, Mas Samman (a Thai curry with rice), spicy Thai salad, and Thai spring rolls. We are looking into taking a cooking class in town so that we can prepare these excellent dishes back home.
With our time on Koh Phangan coming to an end, our focus continues to be on enjoying those last few sunsets, sits by the beach and wonderful meals so you can understand why we don't feel the need to add anything else to today's blog – take care.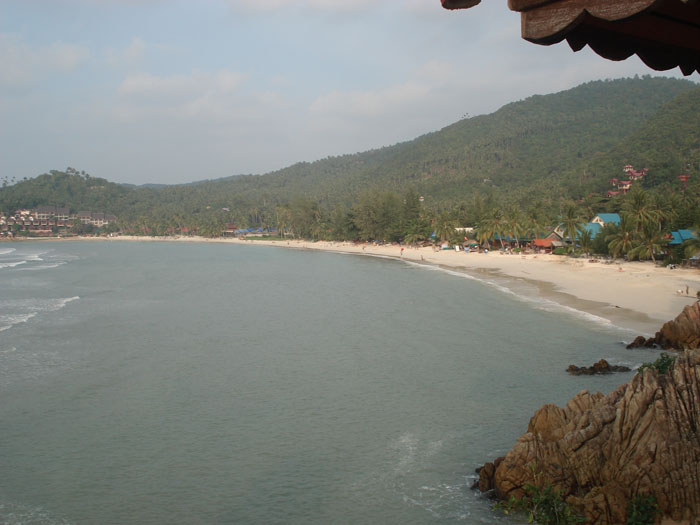 Haad Yao (beach) perfect for a swim